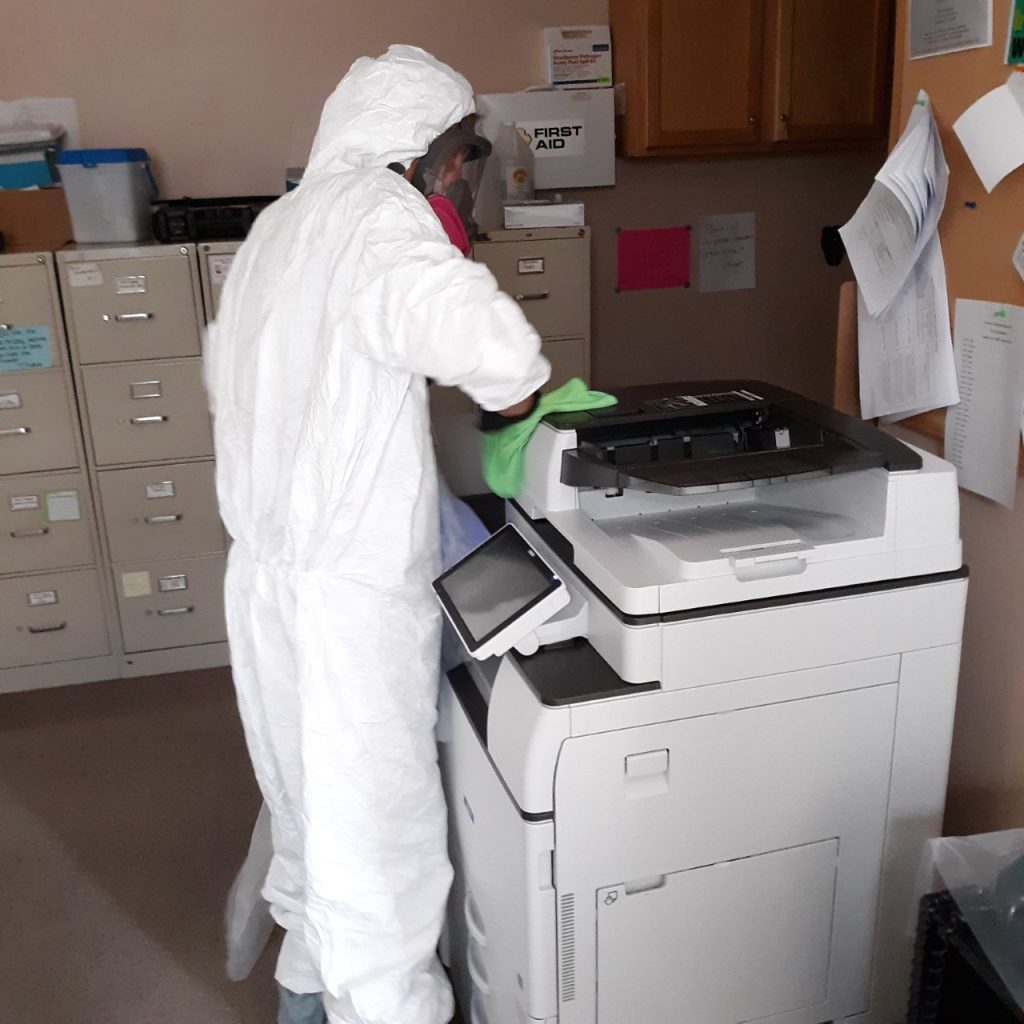 Your Local Professionals for COVID-19 Cleaning & Disinfecting Services
At C2G Environmental, we understand the importance of maintaining a clean and safe environment during the COVID-19 pandemic. Our team of certified professionals is dedicated to providing safe and efficient COVID-19 disinfecting services for commercial and residential properties.

We offer a full range of COVID-19 disinfecting services, including surface disinfection, electrostatic spraying, and fogging. Our team is trained to handle all types of properties, including offices, schools, hospitals, and public spaces.

We use the latest technology and equipment to ensure that all surfaces are disinfected thoroughly and in accordance with CDC guidelines. Our team also follows strict safety protocols to ensure the protection of both our workers and the occupants of the building.

In addition to routine disinfecting, we also offer specialized services such as deep cleaning and odor control. We also provide ongoing maintenance programs to help keep your property safe and clean.

We understand that the COVID-19 pandemic has caused increased concerns about safety and health. That is why we work closely with our clients to provide support and guidance throughout the entire disinfecting process.

Trust C2G Environmental to handle all of your COVID-19 disinfecting needs. With our certified professionals and commitment to safety and sanitation, you can be confident that your property will be safe and clean for your employees, customers, and visitors.